Not only is this Red White and Blue Berry Yoghurt simple, delicious and healthy, but it's also a beauty to look at with its mix of colours! Make any breakfast festive or start your 4th of July weekend with this easy yet delicious and healthy breakfast ready in a jiff.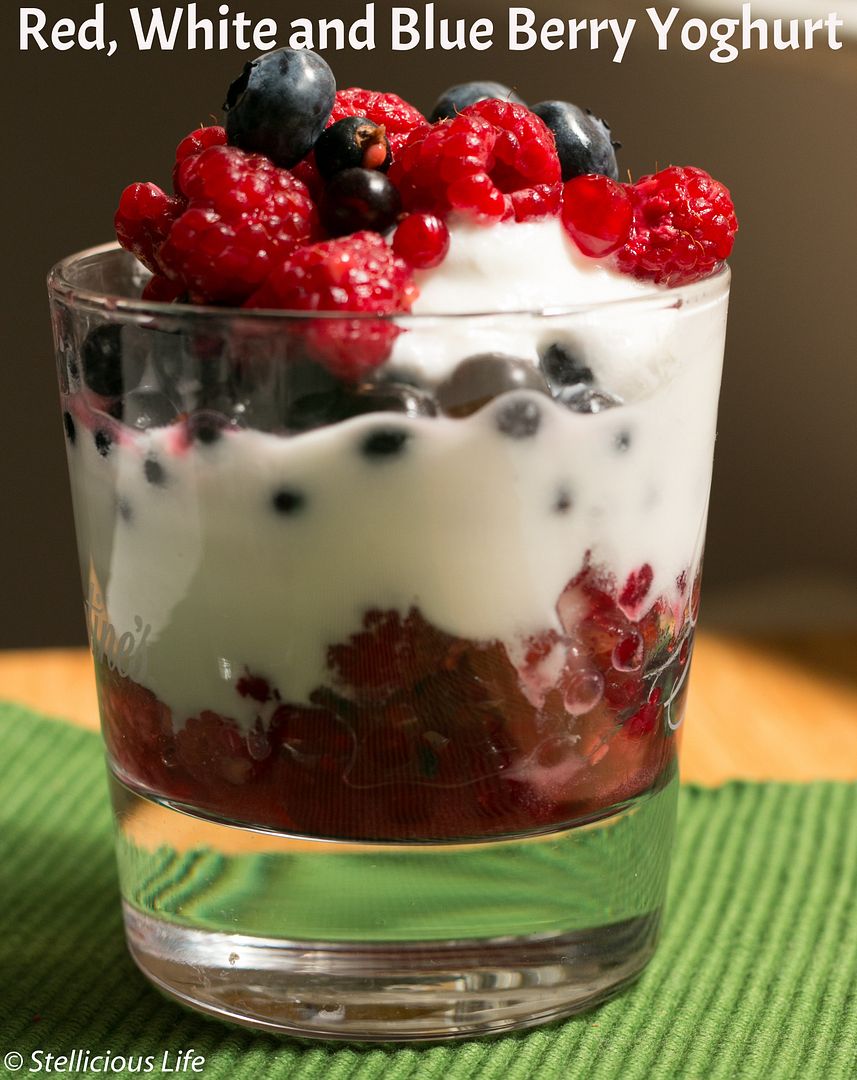 Happy 4th of July to all of you celebrating it! I hope you are having a lovely, sunny day with some delicious treats! 🙂
One of my favourite things in summer, besides the sunny days and balmy nights, is the abundance of fresh and colourful fruit one can find at the farmers' market. Every Saturday morning it is a joy and has become one of my favourite ways to grocery shop to peruse the stands at the market and like a butterfly flying from flower to flower browse along the lines and sellers. My only problem is that I am a real food-glutton as I want more and more: this Saturday I bought raspberries, strawberries, blueberries, cherries, sour cherries, red- and black currant and some rhubarb….