Super Easy 4-Ingredient Raspberry Granola Yoghurt Smoothie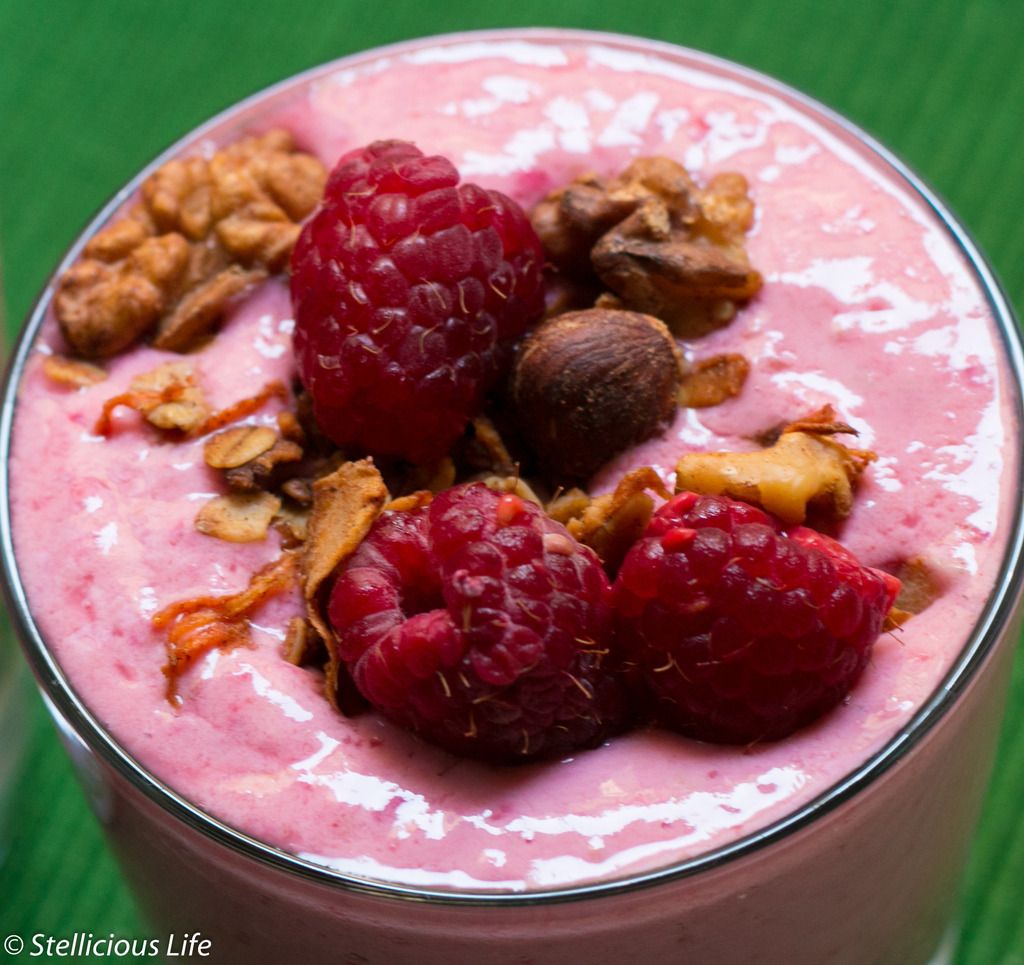 1 cup Greek yoghurt
½ cup water or (nut) milk of your choice (more if you want the smoothie to be thinner)
1 cup fresh or frozen raspberries + a couple more for garnish
1-2 tbsp maple syrup (optional)
6-8 tbsp granola
Put the Greek yoghurt, water or milk, raspberries and maple syrup in a blender and pulse until smooth.
In a glass or bowl mix or layer the granola and the raspberry smoothie, garnish with a bit more of granola and raspberries on top, enjoy right away!
You can make the recipe vegan by using vegan yoghurt and nut milk.

If you find the smoothie too tart add some maple syrup or honey.

You can 'amp it up' by adding some shredded coconut, seeds (hemp, chia or sesame), nuts or caco nibs if you want more crunch.
Recipe by
Stellicious Life
at http://stelliciouslife.com/super-easy-4-ingredient-raspberry-granola-yoghurt-smoothie/